Rockwall Aggie Moms Club 2019-2020 Schedule of Events
Social Time 6:30PM, Meeting Begins 7:00PM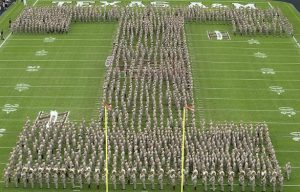 Kick Off Meeting – Monday, September 9th
6:30 pm – Rockwall Golf and Athletic Club(The Shores) Crown Room
Joe Willy's Mom's Night Out and Profit-Sharing Night-Monday, September 23rd, 5-9PM
Come out and help us as we wait on some tables (sign-up to be emailed) and eat and visit with other moms or just come to eat and visit!
October Meeting/Pecan Sales Kick Off – Monday, October 7th
6:30 pm
October Moms Night Out-Tuesday, October 29th, 6-8:30PM
Studio 122, 122 East Main St, Royse City, TX 75189
Paint signs and socialize.  Wine and snacks!
Rockwall County Aggie Moms Tailgate – Saturday, November 2nd
Kickoff is 11am, We will tailgate before and after game
Volunteer to bring items at: https://www.signupgenius.com/go/10c044caaa728a1f58-tailgate
November Meeting/Goody Bags – Monday, November 4th
6:30 pm-Crown Room at Rockwall Golf and Athletic Club
November Moms Night Out
Wed, Nov 20th, 6:30PM at Rodeo Goat at The Harbor
Christmas Party – Monday, December 2nd
7:00 pm
January Meeting/Returning Student Scholarship Presentation – Monday, January 6th
Rockwall Golf and Athletic Club 7 pm
February Meeting – Monday, February 3rd
6:30 pm
Maroon & White Casino Night – Saturday, February
The Landing – Chandler's Landing
March Meeting – Monday, March 2nd
6:30 pm
April Meeting/Goody Bags – Monday, April 6th
6:30 pm
Family Weekend/Aggie Moms Boutique & Raffle – April 17th-19th
Texas A&M College Station Campus
Howdy Dinner May